The Kamli Coat and Sandals
The Kamli Coat and the sandals worn by Meher Baba in the photo below were two of His most treasured possessions. The mandali could not persuade Him to give them up, even when they were very worn. They are now two of the most important treasures in the Trust Archives collection.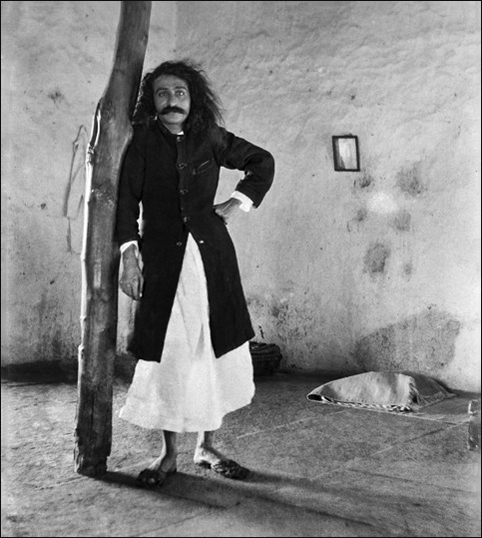 Meher Baba in Kamli Coat and sandals. Meherabad 1927
(Photo courtesy MSI Collection)
The coat was given to Baba by Yeshwant Rao, one of the early close disciples of Upasni Maharaj. The word "kamli" refers to a type of coarse woolen blanket often used by shepherds in those days and it was from such a blanket that the coat was fashioned. Baba wore the Kamli Coat practically continuously for eight years beginning in 1921, even in the summer.
The sandals, made by a cobbler from Ahmednagar named Kanhoba Gadekar, were a gift from Baba's disciple Adi K. Irani's mother, Gulmai, whom Baba referred to as his "spiritual mother." Baba was very fond of this particular pair of sandals and on His first journeys through India He refused to wear any others.
A letter from the Archives and Museum Committee of the Trust describes Baba wearing these items: "During the 1920s, for example, Baba continuously wore the 'Kamli Coat' and sandals, which, whenever in need of repair, were given to be patched or mended and immediately returned for His use. Eventually the Kamli Coat had become a virtual quilt in which patches covered most of the original material, and His sandals had been stitched and strung together so many times that His feet were supporting and carrying them more than they were Him: yet He continued to wear them nonetheless." (Letter From Archives and Museum Comm, signed by Meheru and Bhau, May 1996).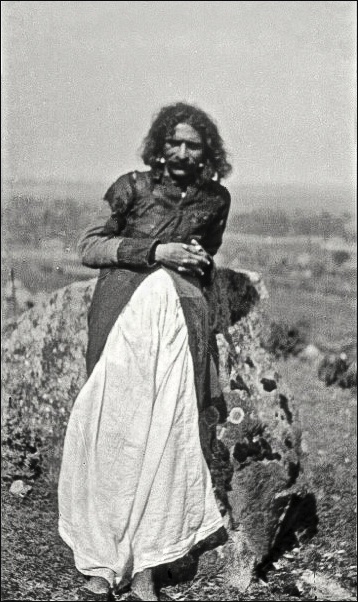 Baba wearing patched and worn Kamli Coat. Aurangabad 1927
(Photo courtesy MN Publications)
In September 1954, during the "Three Incredible Weeks" sahavas, Baba had the Kamli Coat shown to the visiting Western men and commented, "This is the most sacred of my possessions. What it has in it will be revealed after I drop my body. Then, thousands and thousands of men and women will come to worship it." (Lord Meher, p. 4449)
On another occasion Baba said that He had done so much work in the Kamli Coat that the coat could continue His work without Him. He also described the coat as spiritually connected with India and stated that it should never leave the country's borders. (Lord Meher, p. 328 footnote)
The Kamli Coat and the sandals are both displayed prominently in the Museum on Meherabad Hill, where Baba lovers have the opportunity to see up close these important items from Baba's life.
—Cindy Lowe for Avatar Meher Baba Trust, 25 December 2014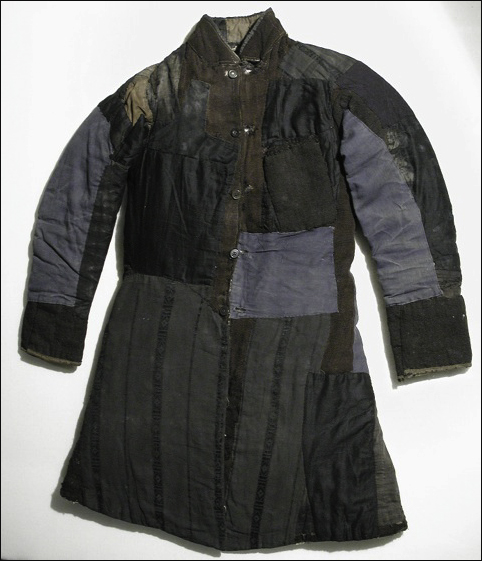 The Kamli Coat (Photo courtesy Trust Archives)