Sharing Baba's Message of Love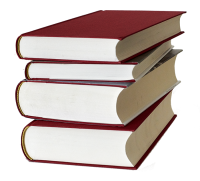 Fostering Publication
Meher Baba left behind him a rich legacy in the form of the words that issued from his silence. His books and messages are an extraordinary repository of insight into spiritual Truth. Books and films about him tell the tale of divine love in human form.
As the caretaker of most of his copyrights, the Trust helps to oversee much of the publication of his writings. Further, the Trust encourages research and has supported the creation of a number of books and films in recent years.
Though the Trust does not publish books itself, it edits and oversees the publication of some of the principal collections of Meher Baba's own words and books by other authors as well.
The Trust manages the copyrights bequested to it by Avatar Meher Baba Himself in His "Last Will and Testament" and other literary materials given by other authors. Readers will find guidance here on how to secure copyright permission, how properly to attribute, how to secure permission to translate, and other related matters
Some of the new compilations of Meher Baba's words edited and published under the Trust's management draw on original manuscript sources that are presented to the public in facsimile form here.