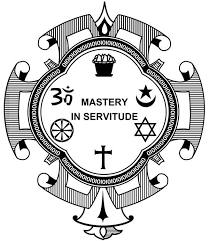 Created in 1959 under Meher Baba's direction and bearing His signature on its Deed, the Avatar Meher Baba Trust had, at its founding, two purposes. Its first purpose was the provision of means of support to certain named disciples of Avatar Meher Baba who had dedicated their lives to Him and become His dependents in the material sense. Its second, long-term objective was to maintain and develop Avatar Meher Baba's Tomb and associated properties, which would one day become the centre of world pilgrimage, and to serve a range of charitable objects.
In 1975 these two functions were divided: "Avatar Meher Baba Trust Firstly," a temporary trust, took charge of the support of the "beneficiaries," and the "Avatar Meher Baba Perpetual Public Charitable Trust," registered under the Bombay Public Trusts Act 1950, assumed responsibility for pilgrimage facilities and charitable works. Over the past three decades, it is the Avatar Meher Baba P.P.C. Trust that has become the primary site and focus of activities at Meherabad and other parts of the Trust Estate.
The Trust Deed calls for maintenance of Avatar Meher Baba's Tomb and the creation of pilgrim facilities; for educational, medical, veterinary, and other charitable services; for estate development and procurement of sources of water; for the propagation of Avatar Meher Baba's message of love and truth through melas, lectures, publication, and the arts; and for spiritual training. The Avatar Meher Baba Trust is dedicated to the cause of Avatar Meher Baba in all its aspects and to that awakening of His love that will be the transformation of the heart and the dawning of a New Humanity.