Estate Development Plan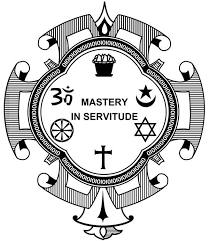 The Trust's Development Plan has been designed in accordance with the aims and objects set forth in the Trust Deed, signed by Meher Baba himself on 6 April 1959.
The Deed describes the Trust's "charitable purposes" as being focused on providing facilities and amenities for visitors to Meher Baba's home and for the public of neighboring villages, "irrespective of caste, creed, race, religion, sex or nationality." Outlined in the Deed as the objects of this purpose are expanded educational and medical facilities, libraries, additional accommodations for visitors, and living quarters for those who chose to live a life of "selfless service … in accordance with the universal teachings given and the high ideals set up by Avatar Meher Baba."
In response to the growing numbers who make pilgrimages to His home, development at Meherabad is happening at an ever-increasing pace. To find out more about how to offer your support in these development efforts, please click one of the following links:
The most recent achievement of the development efforts is the completion of the Meher Pilgrim Retreat, a new pilgrim facility providing meals and overnight accommodation to 200 visitors.
Visitors and the surrounding community are currently enjoying the benefits of recent development efforts. Under the plan, children in the Meher School have already been provided with a new computer facility, a science laboratory, and an auditorium for meetings and plays. The recently expanded Meher Health Centre gives free medical care to over 37,000 patients a year. On Meherabad Hill, thousands of new trees have been planted. Construction of the new archiving building, Manzil-e-Meher, is completed and furnishing is underway. Construction and furnishing of the archiving building at Meherazad continues.
To facilitate all Development Plan projects, new infrastructure, particularly roads, electrical, water and sewage treatment facilities have been put in place.
All of this has been made possible by the generous contributions of Meher Baba lovers from around the world, over 1,000 have contributed to the Development Plan. Large or small, gifts given with love are of great value and most welcome.