Following the successful installation of the solar system at the Manzil-e- Meher Archive building, the Trust is now working to install a 30kW solar system on the men's side roof terrace at the Meher Pilgrim Retreat (MPR).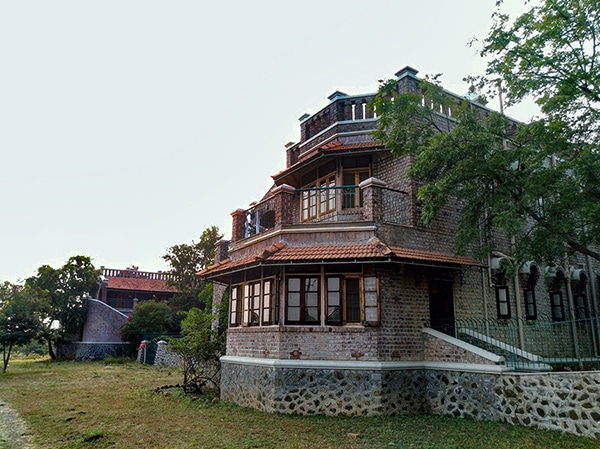 A view of the men's side of the MPR. The solar panels will be installed
on the roof terrace of the building.
Data collection has indicated up to 400 units' consumption on busy days at the MPR. Early estimates suggest that the new solar system could halve the building's yearly cost of electricity. We hope to have it producing electricity by mid-February, 2020.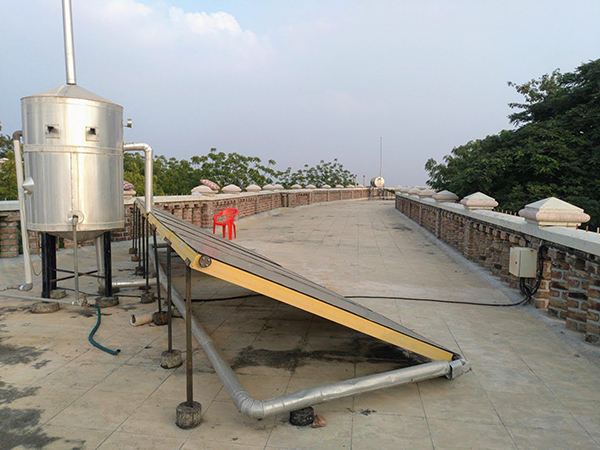 The roof terrace of the men's side of the MPR where the solar panels will be
installed. The existing solar water heaters are visible in the foreground.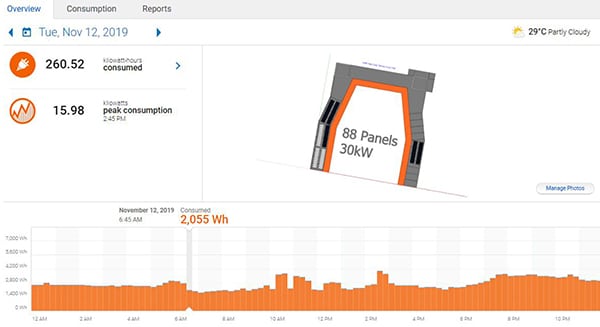 A screen-shot of the data monitoring system currently collecting information
on the power consumption needs of the MPR. This information is used to
design the best solar power system for the building.
The new solar system will use approximately 90 Vikram or Waaree Solar panels and Enphase IQ+ inverters. If any Baba Lovers have any connection with the manufacturers or suppliers of this equipment and can get the same at a discounted price it will be most welcome. Please contact the Chairman Shridhar Kelkar at Chairman@ambppct.org if you would like to help.
We are thankful to the Baba-lover donors who have helped us obtain this equipment up to now.