The Baobab Trees of Meherabad
There are three strange-looking trees growing across from Mandali Hall at Meherabad. They are short and fat and the ripples in their bark make them look like elephant legs. These are the long-lived baobab tree. In Ahmednagar, there is a very old baobab tree with a trunk that is about sixteen feet in diameter. It is said that this tree was planted a thousand years ago by the Perfect Master Gorakhnath. Interestingly, the common name for the baobab tree in Marathi is Gorakh Chinch.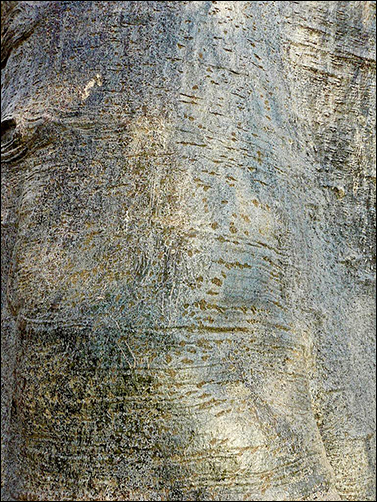 The three baobab trees at Meherabad.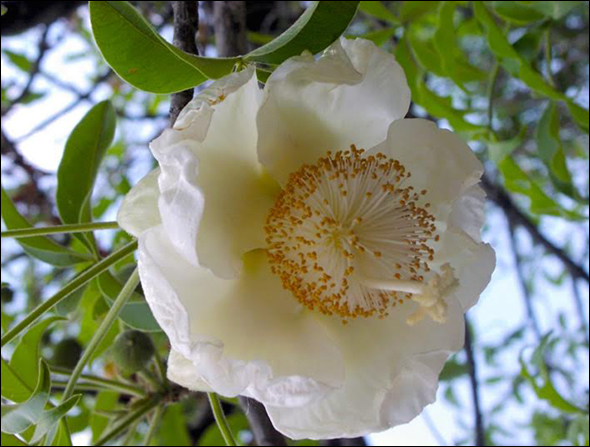 Mandali Hall with one of the baobab trees in the foreground.
On July 13, 1958 Baba, Eruch and others drove from Meherazad to Meherabad. At the end of the day Baba returned to Meherazad and left Eruch at Meherabad. At the time Baba commented, "I will miss Eruch but this is important for My Work." Baba had instructed Eruch to fast for forty days, taking only milk, and that he should not sleep past midnight. * Being away from Baba, Eruch was free from the continual demands that Meher Baba placed on him. Still he wanted to have something to do, so he asked Padri if there was some work he could do. Padri told Eruch he could scrape the old paint off the beams in Mandali Hall and whitewash the walls. One day as he was doing this work, a woman arrived with four small baobab trees. With Padri's permission Eruch planted three of the trees in front of Mandali Hall. The fourth baobab tree was planted inside the compound on Meherabad Hill. (It's still there.)
Since baobab trees can live thousands of years, Eruch and Padri thought that they would remain as markers that this place is Meherabad. Padri used to say that when everything else is gone, these trees will still be here. And if Padri is right, when the Avatar returns these trees will be present to welcome Him back.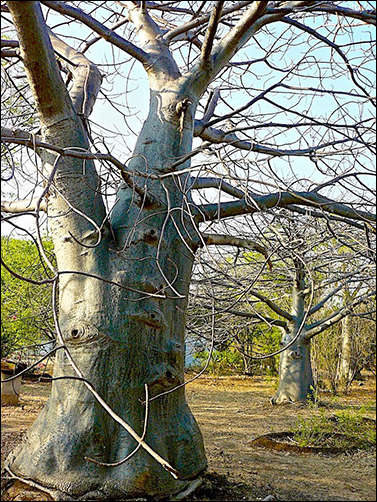 The three baobab trees at Meherabad.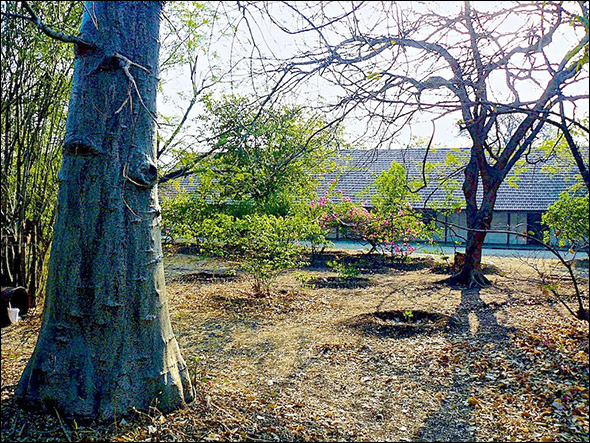 Mandali Hall with one of the baobab trees in the foreground.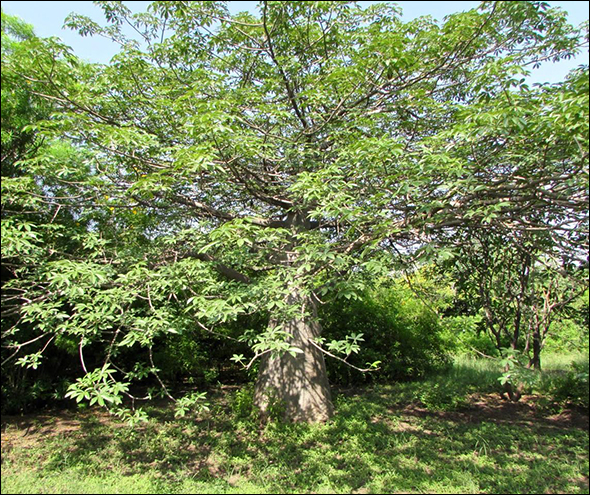 One of the baobab trees in full leaf at Meherabad.
—Bif Soper for Avatar Meher Baba Trust, 7 April 2016
* Personal communication from Meherwan Jessawala.