At Dusk
It is dusk, that time of day when the shepherds slowly herd their cows and goats back home across the fields. The light is golden, the setting sun a red ball. The path from Meher Pilgrim Retreat to the Samadhi is especially beautiful at this time of day. It is quiet, peaceful, the vast landscape stretching into the distance. There is something in this place that is uplifting, something about walking this path that gives the heart that recognition of being on sacred ground.
Perhaps Baba and the women mandali took their evening walks out here during the time when the women were staying on Meherabad Hill in strict seclusion. Baba kept a menagerie of animals on the Hill in those days, one of them a tall, pure white she-donkey called "Champa" (meaning a type of white flower). On their evening walks behind the hill, Champa would accompany them.
One day, as Baba and the women were returning from their walk, Mehera said, "Baba, men ride these animals. Why don't You ride her? You could easily and it would not hurt her at all!"
Baba took a moment to reflect on what Mehera was suggesting and then said, "All right. Tomorrow you saddle her and I'll ride!"
The women were so happy. When Baba did ride Champa the next day, it reminded them of Biblical times when Jesus had ridden a donkey. Now they were seeing their Beloved Baba, Christ come again, astride this same simple animal riding across the hillsides.
Once, in 1935, Baba Himself sat on a mound of earth and admired the scenery and sunset. Mani said of this occasion, "There was no wall, no buildings around. Just nothing. You could see so far. Meherabad always had the most beautiful sunsets. No sounds—only, perhaps, a shepherd in the distance. It was a different world."
It is still a different world.
—Suzan Iimura for Avatar Meher Baba Trust, 4 December 2014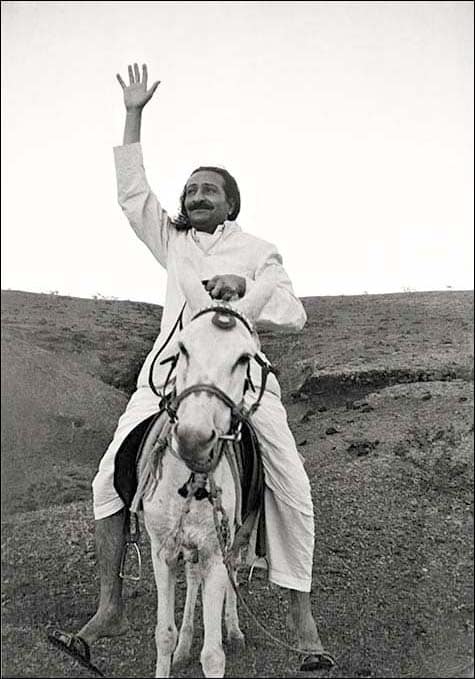 Baba on Champa at dusk, Upper Meherabad, 8th July 1936.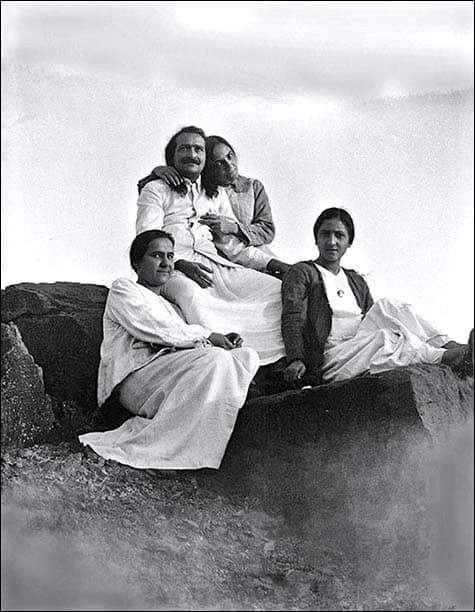 Baba on Meherabad Hill with Naja, Mehera and Khorshed, 8th July 1936.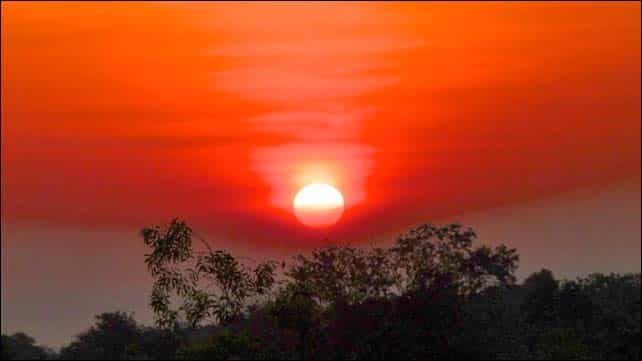 Sunset view from Meherabad Hill.