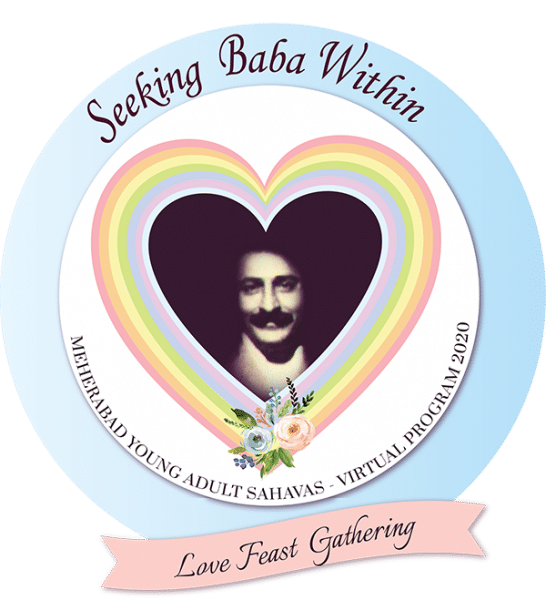 Eternal Beloved Avatar Meher Baba Ki Jai !
This year marks the 20th year of Meherabad Young Adult Sahavas celebration.
Interestingly for this year's MbYAS – 2020, we had proposed the theme "Seeking Baba Within" in December 2019. We had sent a communication on this in January 2020. Subsequently, the events globally turned out in such a way that all places of worship were closed due to the Pandemic.
This left all of us with no choice but to seek our Beloved Lord in Our Hearts. All of us felt that this theme is apt for the current world situation.
As many Sahavasees were looking forward to having a celebration of this 20 year milestone, it prompted us to organise a MbYAS virtual program.
We have planned various online programs beginning 20th June through 28th June 2020.
Programs on 20th, 21st, 27th & 28th June 2020 will be broadcast on Meherabad Young Adult Sahavas YouTube channel.
There are various interactive workshops and programs planned beginning 22nd through 26th June 2020 exclusively for the young adult participants through a video conference platform.
Details of the programs will follow shortly.
For any further information/queries please reach us at lovefeastgathering2020@gmail.com.
We look forward to your active participation and hope you enjoy this program in His loving remembrance.
In His Love and Service,
On behalf of MbYAS Organising Team
Rakhi Sharma