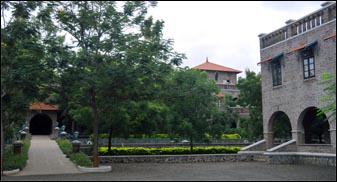 Meher Pilgrim Retreat
Meherabad and Meherazad to Remain Closed Due to Coronavirus Restrictions
Pilgrim Season. Avatar Meher Baba's Tomb is open year-round. However, overnight accommodation and most other facilities for visitors provided by the Trust, are open during the designated pilgrim season only, which runs from 15 June to 15 March each year. During the Indian summer from 15 March to 15 June, Meherabad facilities are closed, with the exception of Hostel D, which is closed from 15 March to 25 May. Meherazad, Baba's home located at a distance of 20 kilometers from Meherabad, is closed from 1 March to 30 June each year.
Meher Baba's Tomb: Open all year round,
Pilgrim Season: 15 June – 15 March
Accommodations at Meher Pilgrim Retreat not available: 15 March – 15 June
Accommodations at Hostel D not available: 15 March – 25 May
Meherazad Closed: 1 March – 30 June
How & When to Make Reservations
Reservations should be made by mail or email (email is faster and more convenient). Replies will be sent by mail or e-mail. Short-notice reservations can be requested by telephone but are not usually confirmed on the phone. Reservations should be made well in advance. Reservations for Meher Pilgrim Retreat are best made approximately six weeks before expected arrival. Please read the Pilgrim Season information above before continuing. Please scroll down for contact information.
Please include the following information in all reservation requests:
• Return address and telephone number.
• A few words of personal introduction, particularly for those who have not visited before.
• Names, dates of birth, and gender of those coming.
• Exact arrival date/time.
• Departure date/time from Meherabad.
• Nationality.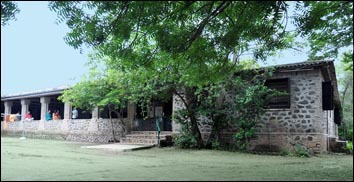 Hostel "D"
Accommodations
Reservations for
Meher Pilgrim Retreat

Reservations for

Hostels or Dharmshala

Pilgrim Reservations




Avatar Meher Baba Trust




King's Road, Post Bag 31




Ahmednagar, MS 414001, INDIA


E-mail: pimco@ambppct.org


Reservations: (0241) 254-8733




From outside India:




+91-241-254-8733

Hostel D Accommodations




Avatar Meher Baba Trust




King's Road, Post Bag 31




Ahmednagar, MS 414001, INDIA


E-mail: jaibaba@ambppct.org


cable: MEHERBABA, AHMEDNAGAR




phone: (+91) 241-2548777
Indian citizens with prior reservations can check-in at Meher Pilgrim Retreat between the hours of 10:00 am and 7:00 pm only. Visitors with reservations at Hostel D or Dharmshala may check in between 9:00 am and 10:00 pm. Persons arriving after these designated hours will have to make their own accommodation arrangements for that night in Ahmednagar.
Non-Indians are required to complete police registration at the Pilgrim Registration Office at the Meher Pilgrim Centre, lower Meherabad, before proceeding to Meher Pilgrim Retreat for check-in. Passport and two small photographs of each person are required. Hours for registration for those with confirmed reservations at Meherabad are 10:00 am to 6:00 pm.
Meherabad is located on Daund Road six kilometers outside the city of Ahmednagar, Maharashtra State, India.
•Travel by Air. The nearest airports are at Pune and Aurangabad, both approximately two and one-half hours from Ahmednagar by road. The nearest international airport is Mumbai, approximately five hours by road to Ahmednagar.
•Travel by Rail. Located on the Daund/Manmad railway line, Ahmednagar is accessible by rail from many Indian cities, both to the north and south, including Delhi, Bangalore, and Hyderabad. Local rail service to/from Pune and Mumbai is not generally convenient as the trains are slow.
•Travel by Car. Buses and taxis reach Ahmednagar from Pune, Aurangabad, Sholapur, and Nasik. A direct road from Mumbai, which bypasses Pune, takes about five hours in light traffic.